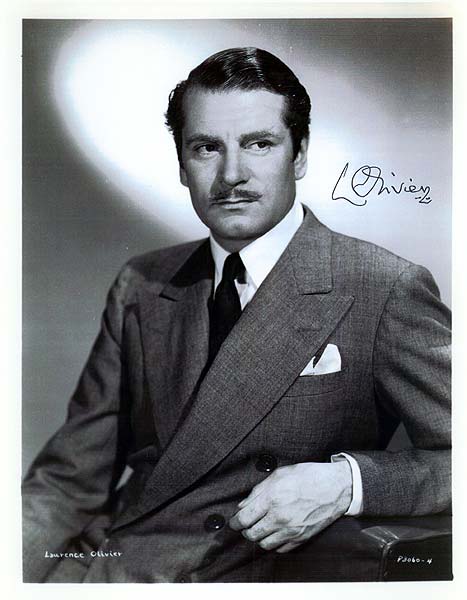 There was a lot of Laurence Olivier happening today. First off, we talked about his
Othello
in class this morning, and then we saw an Olivier display at the Theatre Museum this afternoon. Tonight's play,
The 39 Steps
, had nothing to do with Olivier, except it's the sort of play he would have done, and the theatre where we saw it, The Criterion, is actually underground. You walk in off the street, but then you have to actually go downstairs to see the play. Like three flights of stairs, and then there's this amazing 19th Century theatre. I think Olivier must have done a play there at some point. Or maybe Vivien did. While the air raids were happening and London was burning.
Many of my students were unaware that London was blitzed during WWII. I don't think I knew until college. It's amazing how little we know about the rest of the world.
I love going to Benjamin Pollack's Toy Shop in Covent Garden. Lisa and I went there last year and I bought my paper Globe Theatre. I also bought some really cool Commedia cards which are in my office at UVSC. I didn't buy anything this year, but it's fun to look. I saw these really cool snakes that my boys would love, and an original printing of
Shock-Headed Peter
.
I also took the group to Neal's Yard, which is this really cool little enclave hidden in the middle of a non-descript street downtown. You go down this secret alley, and suddenly there is this explosion of color, flowers, and hanging plants. Neil's Yard is all about the acupuncturists and the oatmeal soap, so we just breezed through it. But it was fun to see something so colorful on sort of a grey day.
By the way, the weather has been fantastic all week, until today. It was a little windy and we wore jackets again.
The theatre museum is closing down, which is really sad. I've been there many times, and today will be the last. It closes August 10th. I was excited to get my group in on one of the last tours. It's such an inspiring little place. Such a great artistic heritage. All these photos, playbills, costumes, and sets from the past 400 years. I guess it's moving to three rooms at the V&A. I'm happy that it's not disappearing altogether, but it will be sad to see what was once a cool little museum relegated to three cramped rooms at the V&A.
In a few years I'm going to direct
The 39 Steps
for the folks back home. I'm determined, after seeing it tonight. I already know who I'm casting. It's a fantastic play. The funniest comedy I've seen in years. It's based on this really stodgy adventure story by John Buchan, which was made into a film by Alfred Hitchcock. The play version retains Hitchcock's plot rather than Buchan's, but makes it completely ludicrous by the sheer fact that only four actors are playing 139 roles. It was incredible to watch all of these characters, all the quick changes, and the inventiveness: including shadow puppetry! Oh, I'm going to steal all of the bits. It was so funny. After the spectacle and big-budget blow-hardiness of last night, it was a testament to me that theatre is still alive - and it happens on bare stages with minimal budgets and creative practitioners who prefer imagination to bombast.