There is a great movie out there called
Before Sunset
with Ethan Hawke and Julie Delpy. If you've heard of it, you get 5 points. If you've
seen
it, you get ten, plus a back rub. It is a fantastic movie. Technically, it's a sequel to an earlier film called
Before Sunrise
, which was filmed in 1995. It's also great. But the point of me bringing the film up is that it's basically just Ethan and Julie walking around Paris for two hours talking. There is no plot. But the scenery is so beautiful and the conversation is so engaging that you don't really seem to mind. In both films they walk around a European city and fall in love, and you sort of fall in love with them along the way.
Strolling around London today with my boss Grant Skabelund and his wife, Sherry, wasn't necessarily romantic. There were no careless whispers or lengthy longing looks (that I'm aware of) but I did take them on a day-stroll around London. And I thought it was great. My feet were killing me by the end, but I felt like I had given them a real feel for one of the most incredible cities on the planet. So, because you missed out, and because I love you a lot, I'm going to show you the path we took:
We started here in our neighborhood, Kensington:
Next, we took the tube to Leicester Square:
Then we walked to the British Museum:
We walked to Covent Garden, so I could have another pork and apple pasty:
We saw a street performer riding a unicycle in Covent Garden Markets: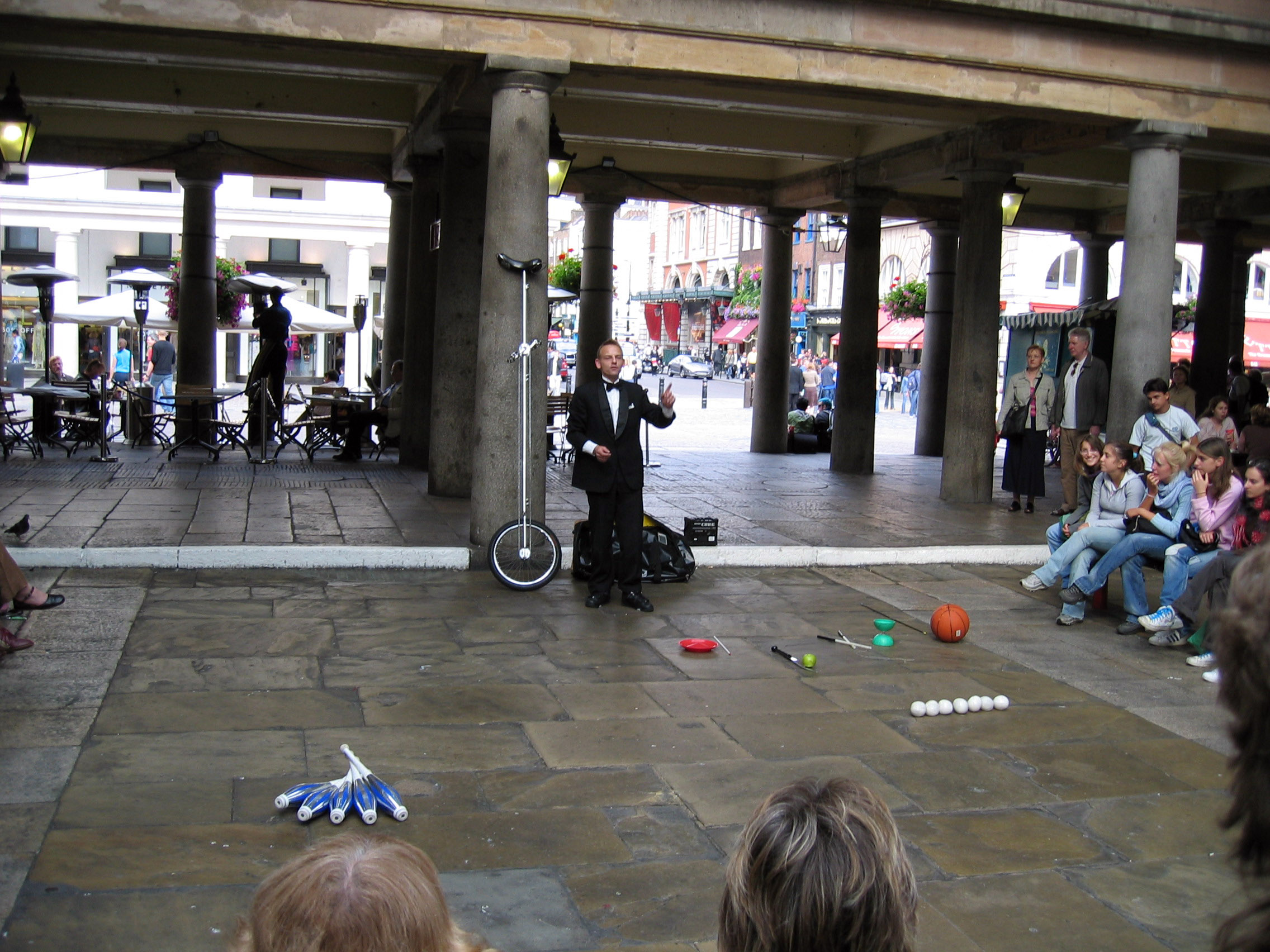 then we made our way to St. Paul's Cathedral:
We went to the top. I'm getting good at climbing stairs:
We crossed the millennium Bridge and walked down the Thames:
We walked across the bridge to Big Ben:
We caught the tube home.